Decaying barn, near Pleasant Hill, N.C.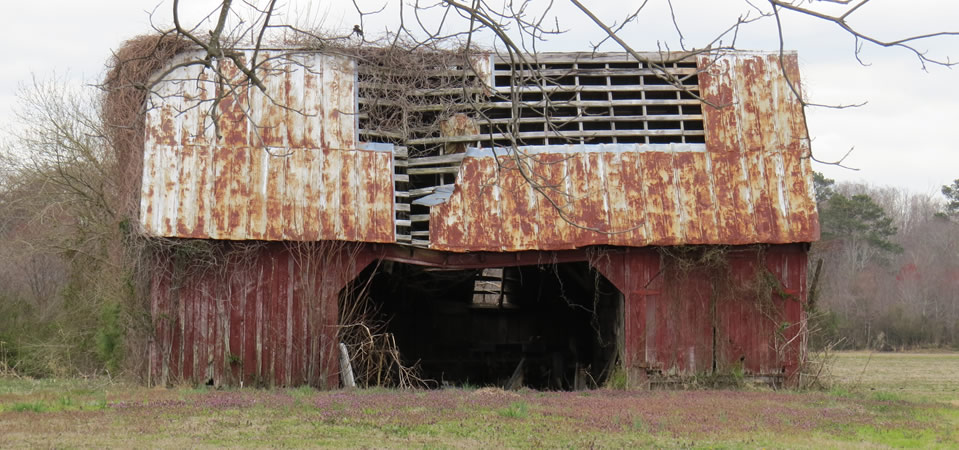 When driving north on U.S. Highway 17 in North Carolina just before crossing into Virginia, this barn stands near the town of Pleasant Hill.  Nearby is an abandoned farmhouse.  Both reminded photographer Michael Kaynard of the general decay of older homesteads along the highway in rural areas.
"We drove through one beaten-down town after another.  We also experienced the same decaying buildings.  It was a reminder that everything is not alright in America.  There is a lot more poverty and struggling families than I imagined.  I guess if you don't see it then it does not exist.
"I think everyone should take the time to see a portion of their country by riding the roads.  It will certainly make you appreciate where you live and what you have.  I know it certainly did for me.  I love riding the roads but seeing some of the things on this last trip was disturbing."
Photo taken April 2013 by Michael Kaynard.  All rights reserved.  Originally posted May 3, 2013.