Open up your wallets to do good on Lowcountry Giving Day
More than 380 organizations across South Carolina's Lowcountry are teaming to raise funds on May 3 to support their nonprofits.   We'd like you to join the celebration on May 3 to #LiftTheLowcountry and encourage you to give to the Center and other nonprofits that you support so they can keep doing the good work they do.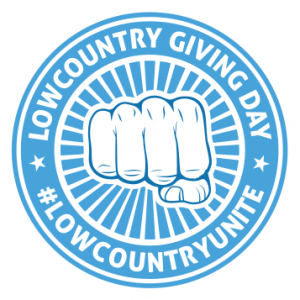 But you don't have to wait until May 3.
Pledge online today. Schedule your donation to the Center today by clicking here. By doing so, you'll be supporting the Center's work to reduce poverty across the South and specifically in the S.C. Promise Zone.
Give via textgives. It's easy to send your gift of support online through your phone number:  gives/bettersouth
Text a donation directly: Text a gift directly by texting "bettersouth" to
Share our giving link: We encourage you to share our giving link (gives/bettersouth) with friends and help to start raising to nurture and train community change agents through the Center today.
Thank you for your help to support the Center's good work.
Problems?  Phone 843.580.1520 or email: support@bidr.co