SC work group resources
Here are some resources to help people involved in the Southern Crescent work groups. (* = added since 5/1/14)
DATA
Poverty data — Excel spreadsheet of estimates of poverty in Crescent states, 2011 data reported in 2012.  NOTE:  Data are arranged in order of highest poverty counties to lowest.  Census data is here.
Assets and Opportunities Scorecard — A report that shows how each state is doing in various data areas — financial assets and income, bobs, housing, health care and education, via the Center for Enterprise Development.
* MDC REPORT
Here are the chapters for "Building Community By Design," a resource guide for community change by MDC, which has provided the documentation for discussion purposes.
COUNTY-BY-COUNTY SERVICES
OTHER RESOURCES
HISTORY
MAPS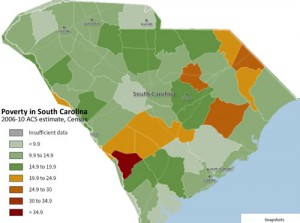 IN THE MEDIA
AUDIO