Our people
Board of directors
The Center for a Better South is a 501c3 non-profit organization. All contributions to the Center are tax-deductible. Members of the board of directors include: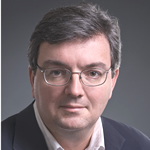 Andy Brack, the Center's chairman, edits and publishes Charleston Currents and Statehouse Report, a weekly legislative forecast and syndicated newspaper column. In 2011, Brack was named a White House "Champion of Change" for his leadership through the Center in developing ideas for Gulf coast recovery following the 2010 oil disaster.  Brack, a former congressional candidate, also has a daily news service and communications strategy consulting business. The current chair of the Charleston County Public Library Board of Trustees, Brack has local, state and national leadership experience in community service.  He holds a master's degree from the University of North Carolina at Chapel Hill and a bachelor's degree from Duke University. He and his family live in Charleston, S.C.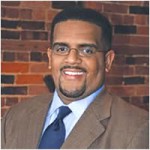 Conaway B. Haskins III of Richmond, Va., helps Virginia communities enhance their competitiveness and adapt to the shifting environment of the global knowledge-based economy. He has spent more than 15 years advising and assisting institutions and individuals on navigating the politics and economics of community growth and development at the local, state, and national levels. Haskins currently serves as executive eirector of the Virginia Community Economic Network, a nonprofit that catalyzes and enhances opportunity for people and places through creative entrepreneurship and economic development. He is also director of community development for VT KnowledgeWorks where he manages an emerging portfolio of statewide outreach initiatives. earned a master's degree in regional planning from the University of North Carolina at Chapel Hill and a bachelor's degree with honors and distinction from George Mason University.  He and his family live in Richmond.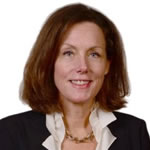 Molly Minnear, treasurer, is an Atlanta economist who holds an M.B.A. from Cornell University and a bachelor's degree from Duke University. She is a vice president with Charles River Associates, a leading global consulting firm based in Boston. With more than 15 years of experience in the economic analysis of business and taxation issues, Ms. Minnear has focused on the biotech and pharmaceutical industries for the past eight years. In addition to working with leading pharmaceutical and health care companies on intercompany pricing controversies, planning and documentation, she has conducted pharmaco-economic studies and outcomes research. She and her family live in Atlanta.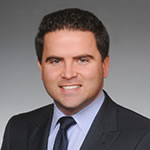 Warwick Sabin is an Arkansas state representative who is executive director of the Arkansas Regional Innovation Hub.  A 1998 Marshall Scholar with a master's degree from Oxford University and a bachelor's degree from the University of Arkansas, Sabin was been publisher of the Oxford American magazine from 2008 through 2013.  Previously, he served as vice president for communications at the University of Central Arkansas and associate editor of The Arkansas Times newspaper. He also was director of development for the William J. Clinton Presidential Foundation in Little Rock and a communications director for U.S. Rep. Marion Berry (D-Ark.) in Washington, D.C. Sabin currently lives in Little Rock, Ark.
Staff
Brack (bio above) serves as the Center's president.
Claire Anderson, coordinator for Center for a Better South, has a background in print and television journalism. Most recently, Anderson worked for CBS News' 48 Hours producing hour-long broadcasts on crime, special events and breaking news coverage. She won an Emmy for the show's broadcast on the Boston Marathon bombing.
Prior to 48 Hours, Anderson was a reporter for The Greenville News in Greenville, S.C. Anderson received her undergraduate degree from Presbyterian College and her master's degree in journalism from Columbia University.
Past directors
Leo Fishman (1938-2016) was a founding director who served for 10 years as board secretary.  He was a retired tax lawyer who was former mayor pro tem for the Town of Kiawah Island, S.C. After serving two years in the U. S. Marine Corps, Fishman graduated from Harvard College (B.A. Economics, 1961) and the Georgetown University Law Center (J.D., 1964). Later, he worked with local communities in the Southeast as an administrator in President Lyndon Johnson's War on Poverty. After a lengthy law practice in Washington, DC, where, among his clients, he represented a variety of nonprofit, tax-exempt organizations, Fishman retired to South Carolina. He is survived by his wife, Carol H. Fishman, of Charleston, S.C.  Commentary:  "Remembering Leo."
John L.S. Simpkins is a founding director for the Center who was an active board member from 2005 through May 2013.  He has served as a professor of constitutional law and other topics as a member of the faculty at the Charleston School of Law. A past associate director of the Richard W. Riley Institute at Furman University, he was in private practice in Washington, D.C., before joining academia. Simpkins has a law degree from Duke University and did his undergraduate work at Harvard University.
Board of advisors
The Center for a Better South's Board of Advisors is an advisory board of key Southern leaders who agree to help the Center to raise money and provide input and on issues being developed by the Center. The Board of Advisers as of July 2014 includes:
The Hon. Roy E. Barnes, former governor of Georgia
The Hon. William Winter, former governor of Mississippi
Mr. H. Brandt Ayers, Alabama
The Hon. Warwick Sabin, Arkansas
Mr. Elliott Brack, Georgia
Mr. Linton Johnson, Georgia
Ms. Molly Minnear, Georgia
Mr. Adam Saslow, Georgia
Dr. Annette Baker, North Carolina
Mr. Ashley Thrift, North Carolina
Mr. Andrew Brack, South Carolina
Mr. Douglas Dent, South Carolina
Mr. Charles "Pug" Ravenel, South Carolina
Mr. Samuel Tenenbaum, South Carolina
Mr. Maury Lane, Tennessee
Mr. Conaway B. Haskins III, Virginia